New Crowd Control Posts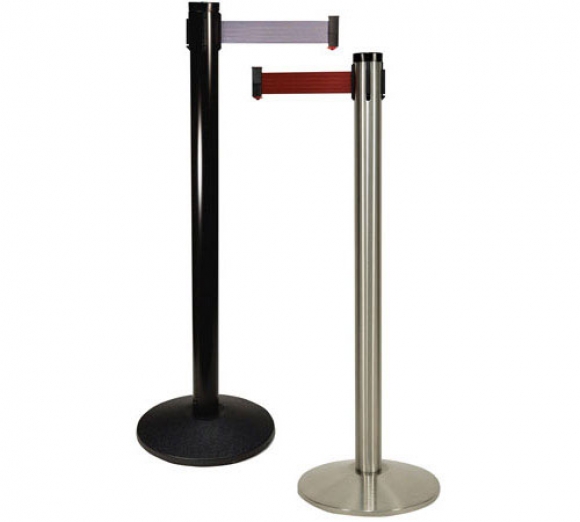 Available in Black or Polished Aluminium.
Come with 10' long black retractable belts (competitor posts come with 6' long belts).
Have slower/safer retraction.
Are quality made and can withstand being dropped off a roof (18') and not damage the stability of the post (please see the bottom link to watch the video).
Wall mount units of 20' long are also available.
Signs (Enter Here, etc) are also available.
Click here to see the roof top test.
Click here to see how our posts have more stable bases than the other brands.
.