A Frame Sign Holder Kit with Markers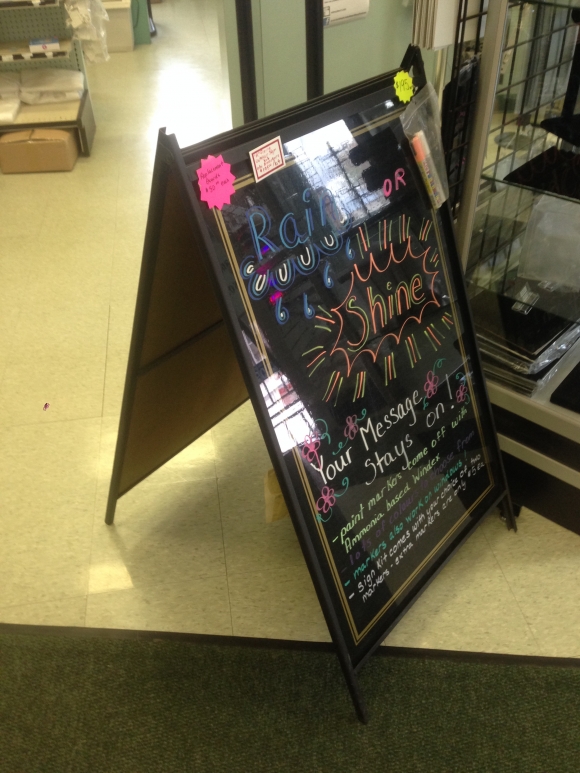 Part No. RMBA-2426-B
Our most popular outside "sandwich board" has two black sign boards, a stand and your choice of 2 water proof paint markers. Perfect size for the sidewalk outside your store. Markers come off with Windex or ammonia based product.
24" wide x 36" tall board
Black board has faint grid lines to help you write straight
You can wash your sign with soap and water and your message will still stay on
Much brighter than chaulk boards and are tamper proof
Most popular colours are: orange, pink, light blue, white, light green and yellow
.