New Sporty Green Drink Cooler - Special Order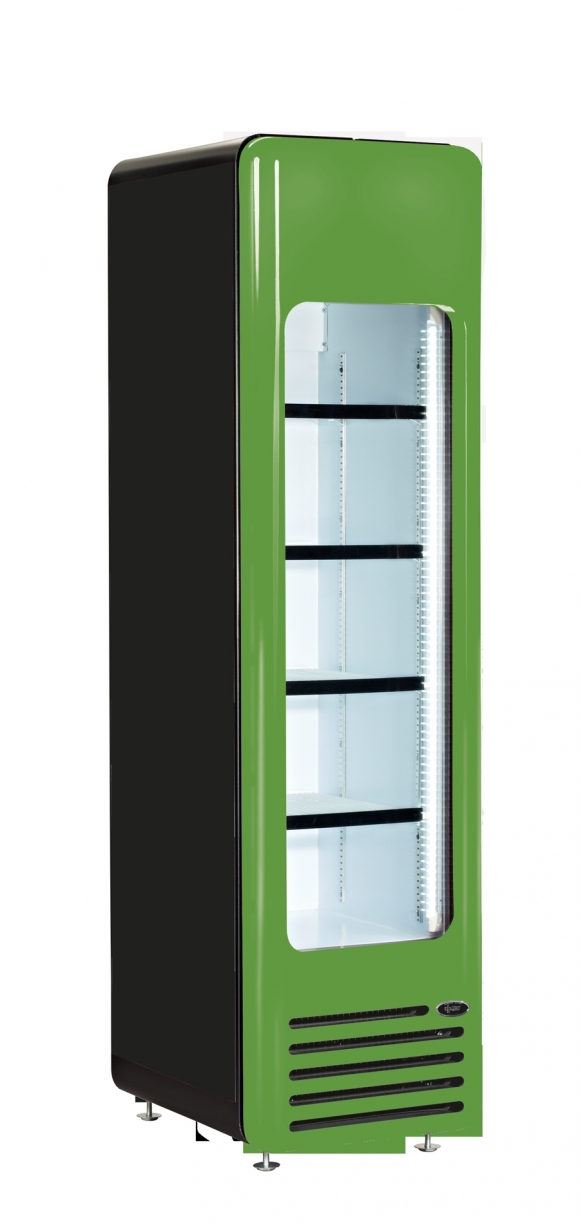 QBD Model PC8
*Available in Green, Red, Yellow, Blue, Orange and Silver - perfect to add your favourite sports team decals!

Single Door Cooler
19.625"w x 24.625" d x 74.24" h
4 Shelves
Warranty:
5 year compressor warranty
1 year parts & labour warranties
(travel time & mileage not included)
Click here for a spec sheet.
.