Price Stickers for MX5500 Sticker Gun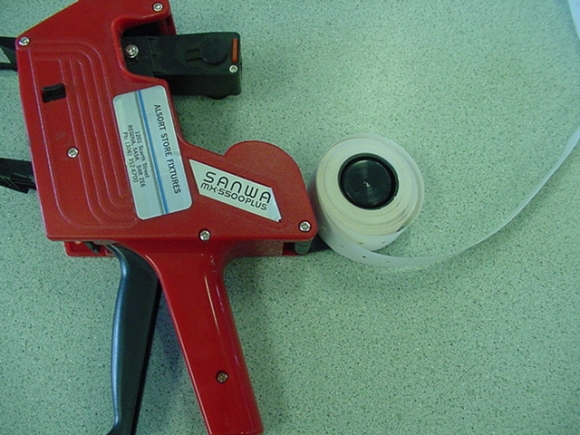 Come in packs of two rolls or ten rolls.
1000 stickers per roll.
Fit our Sanwa MX5500 single line, eight digit sticker pricing gun.
Available colours: white, white/red stripe, white with red "best before", fl. orange, fl. red, and fl. green.
We have written instructions on how to easily change sticker rolls and pictures showing step by step how to change the sticker rolls.
If you need a hand loading the sticker gun then we will do it for you!!!
Click here for written instructions.
.