X Shaped Grid Unit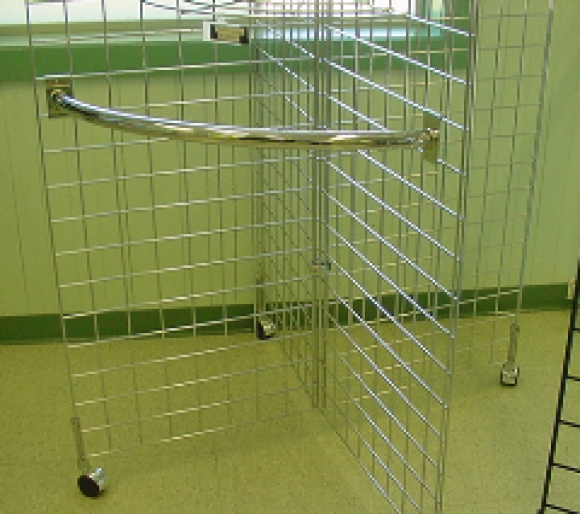 Four sheets of grid and two 4-way connectors create an "X" shape display
Can be 4', 5' or 6' tall.
Add four castor attachments to make mobile.
Needs 4' x 4' area.
Chrome or black.
Use our corner grid shelves or hangbars to display products and clothes.
.