16 Pocket Wall Unit - Temporarily out of stock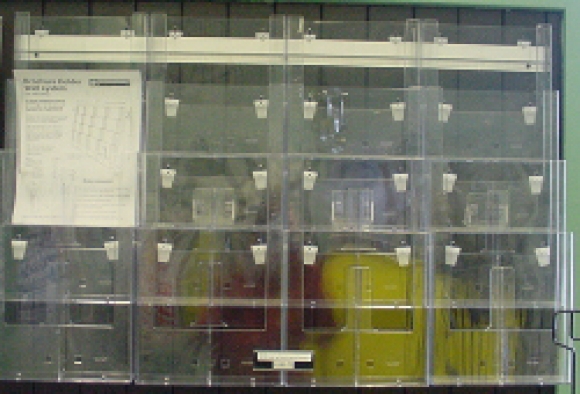 Part No. WDS16
Great for home builders, travel brochures and more! Acrylic style allows colour brochures to shine through.
Kit comes with 16 pockets of 8 1/2" x 11" brochure holders, back mounting strip, cascading clips and 8 dividers to turn the full size into two triple fold size brochure holders
Extra dividers can be purchased
Some of the pockets can be removed and used on the counter top using an adapter
Kit can be converted to be hung on slatwall
Business card holders can be added to these brochure holders easily
.