New!! Extra Vision Mirrored Door Showcase Model CB-1A - TEMPORARILY OUT OF STOCK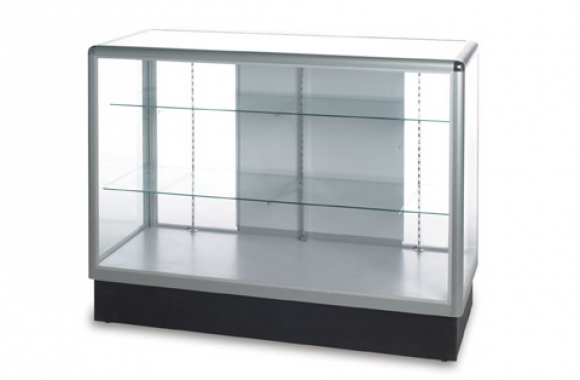 Model No. CB-1A - DISPLAY UNIT ONLY AVAILABLE - CRATED SHOWCASES TEMPORARILY SOLD OUT

This showcase has glass sides, top and front with beautiful mirrored doors behind (white doors are available and will reduce cost). It is our best selling showcase and can be paired with a triangle or tower to create an "L" shape. This showcase makes all products look amazing and can help increase sales. It comes in a crate or assembled (for an additional cost).
48" wide x 20" deep x 38.5" high.
2 glass shelves with brackets
Mirror doors
Lock and leveling legs
Click here for assembly instructions.
Click here for parts breakdown.
.