New and Used Lozier Shelving/Used Streater Shelving - Available to Canadian Customers Only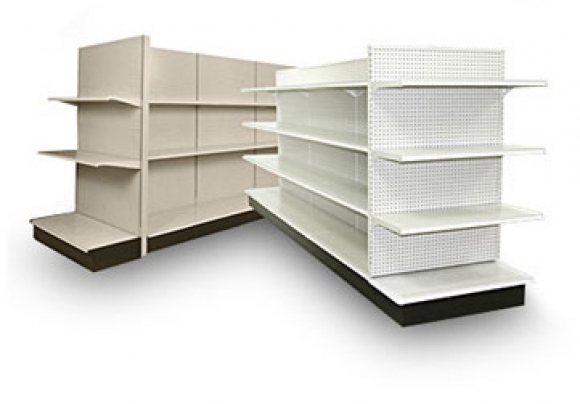 New, used/refurbished Lozier metal display shelving is available (used stock changes).
Streater is no longer being made so we only have a small amount of used Streater in stock.
* Due to issues beyond our control, new Lozier has a lead time of approximately 20 weeks *
We are unable to ship outside of Canada.
Heavy duty, commercial grade shelving is sold in 3' or 4' sections
Comes with base deck, peg board backs, shelves and can be cut to custom heights
Almond colour is standard but grey and black are also available
Shelving orders take a minimum of a week to process, custom orders longer
End display units and 4 way display units are also available
Quotes are done based on customer measurements
Store layouts and designs are available by our staff
Because of duty, shipping and exchange costs, we are unable to sell to/ship to USA. Please contact Midwest Retail Services in Ohio if you are an American shopper. Their website is www.midwestretailservices.com and their phone number is 1-877-407-5145.
.